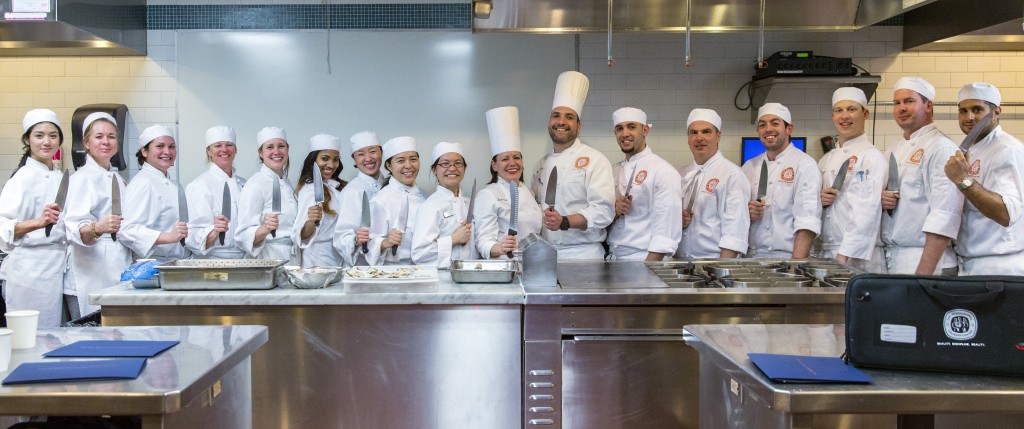 After 22 classes and 110 hours in the kitchens, I am sad but proud to have finished the Culinary Techniques course at the International Culinary Center.
We began on day one by struggling to chop some onions and carrots, and trying to memorize the French names of all the new equipment. Some of us cut ourselves simply pulling knives out of our bags. Somehow that lesson took five hours to cover. We were green as the tray of herbs that was passed around for an identification lesson.
By the last class, the metronome had sped up but we were keeping pace. Dice the mushrooms, cover them with parchment, reduce the sauce, steam the mussels, put everything together in a painstakingly labor intensive French fashion that looks and tastes better than any version you've cooked at home. The initial novelty had worn off, replaced by a comfortable autopilot.
In a nutshell, here's what I learned in culinary school:
Continue reading What I Learned in Culinary School (and Why I'm Quitting) →