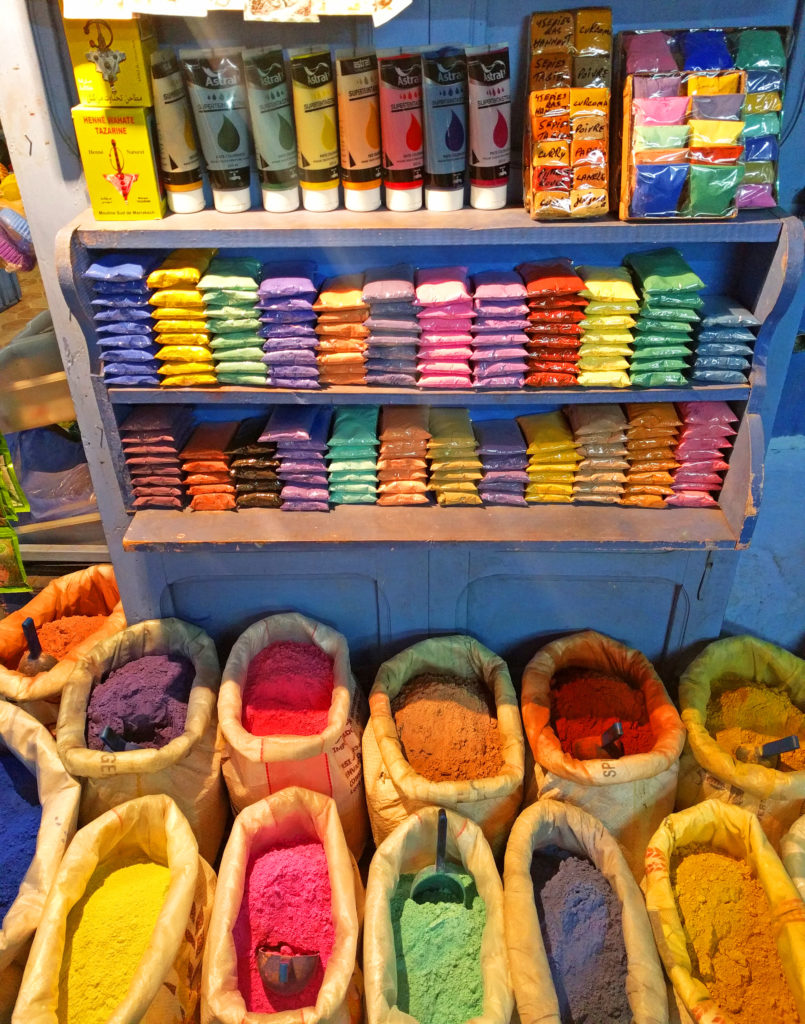 Let me admit, I had a pretty tenuous conception of what Morocco would be like before traveling there. And I don't think I was alone in my ignorance.
Me: I'm going to Morocco next week, it's going to be awesome!
Friend: Cool! Is it going to look like Agrabah? (the fictional setting of Disney's Aladdin)
Me: No, you idiot, that doesn't even exist!
Friend (invoking another Disney movie): Well then, is it jungles and lions or what?
Me: Um…let me get back to you. (rewatches Aladdin in the meantime)
Turns out Morocco has parts that DO look like Agrabah, and rocky plains, and lush sweeping sand dunes, and even a town that looks like an orderly Swiss ski resort. (No tropical jungles though.) After spending nine days there, traversing from big cities to remote desert, I can say that Morocco is one of the most geographically diverse countries I've ever visited. It's trite to say, but it really does have something for everyone.
Oh, and the colors! I say this as someone who was obsessed with collecting and analyzing Crayola crayons as a kid, but I don't think anyone can leave Morocco without being impressed by the natural array of colors on display. From their spices to their architecture, everywhere you turn is an explosion of rainbows. Take a look: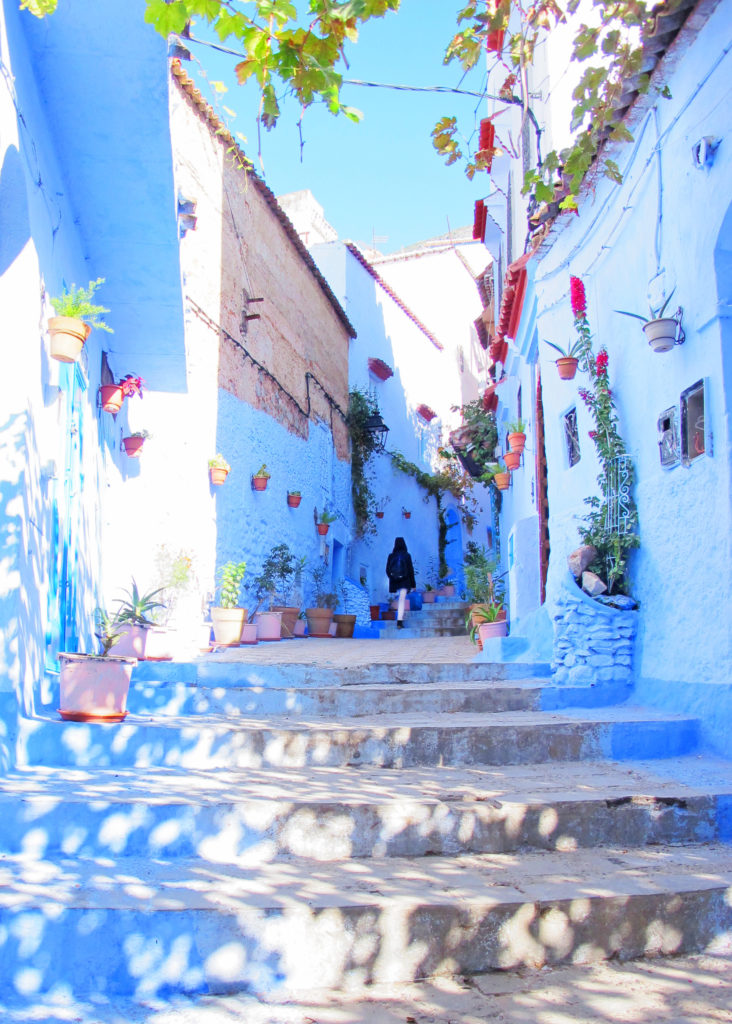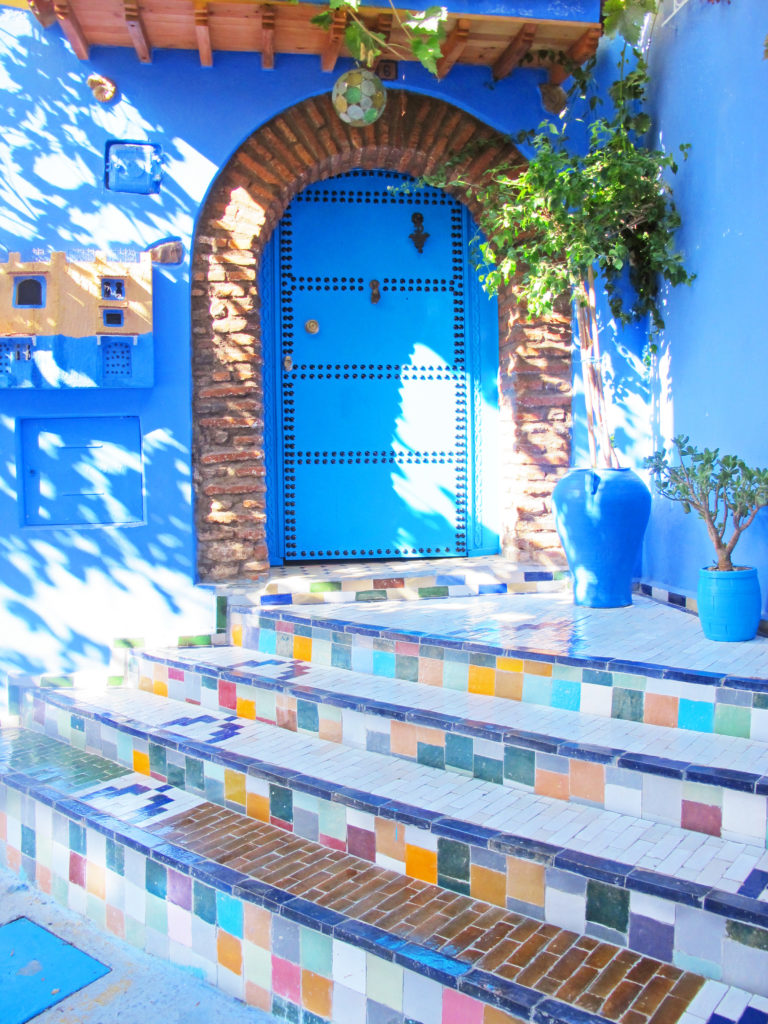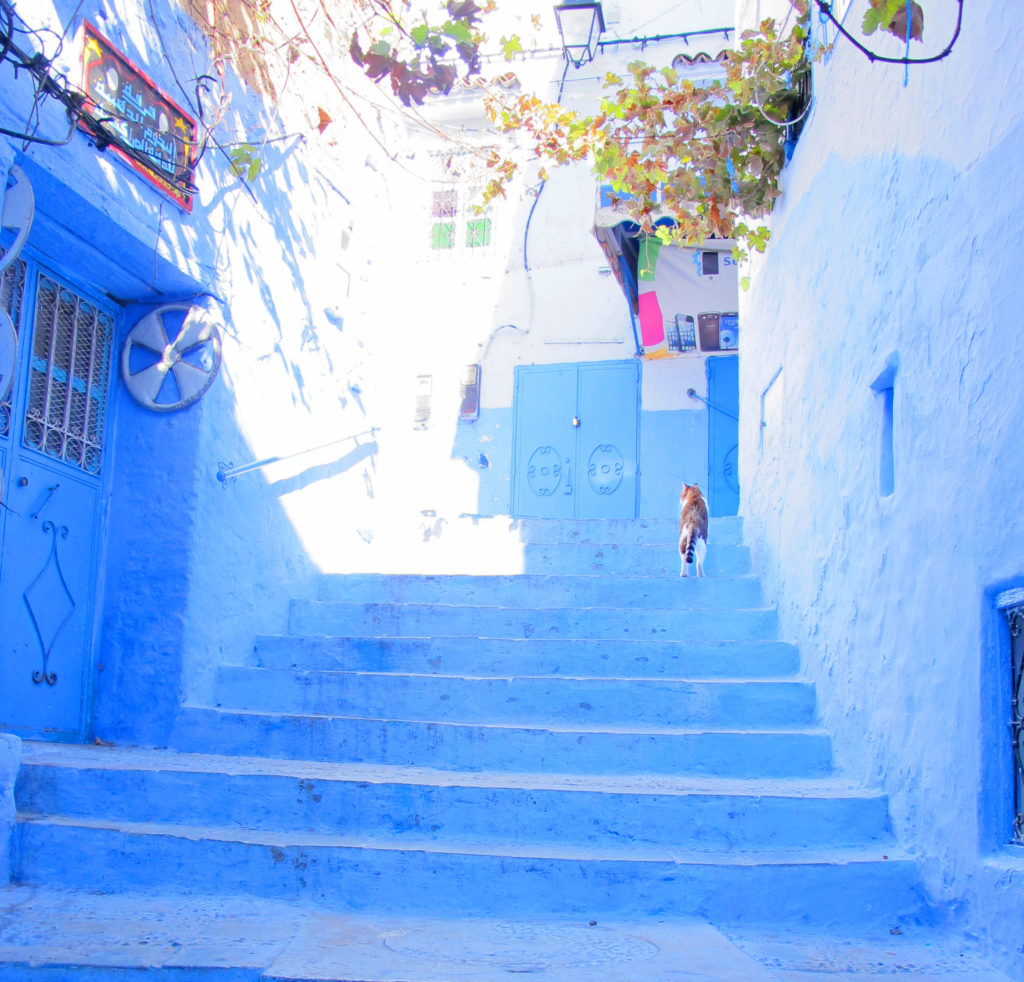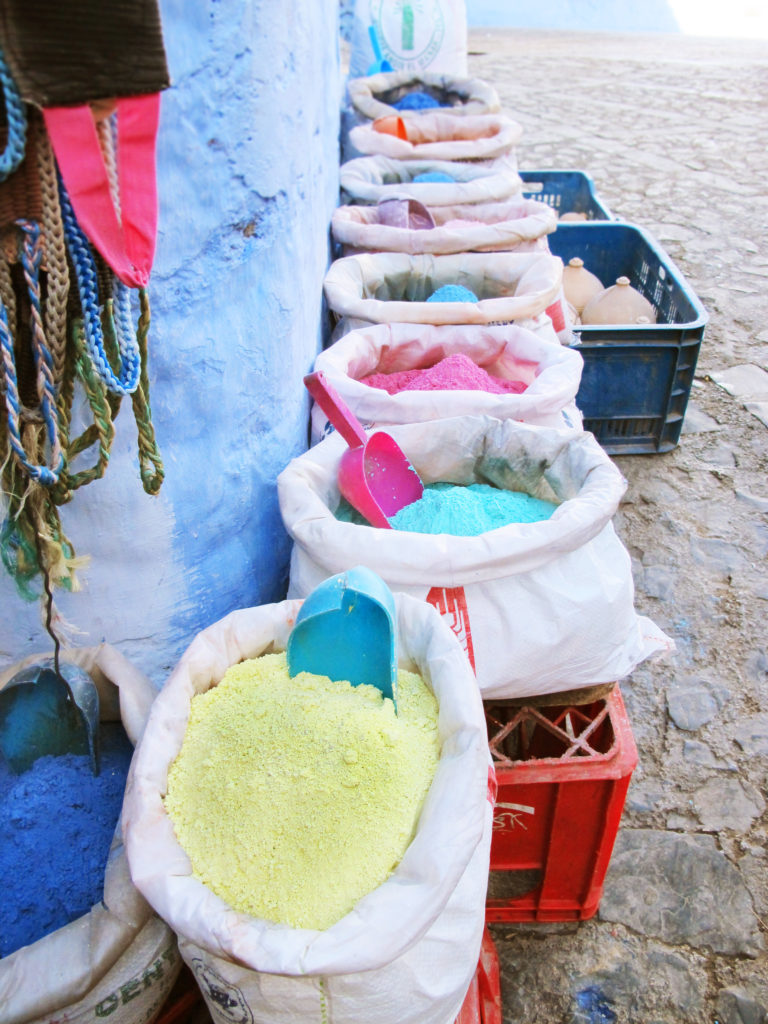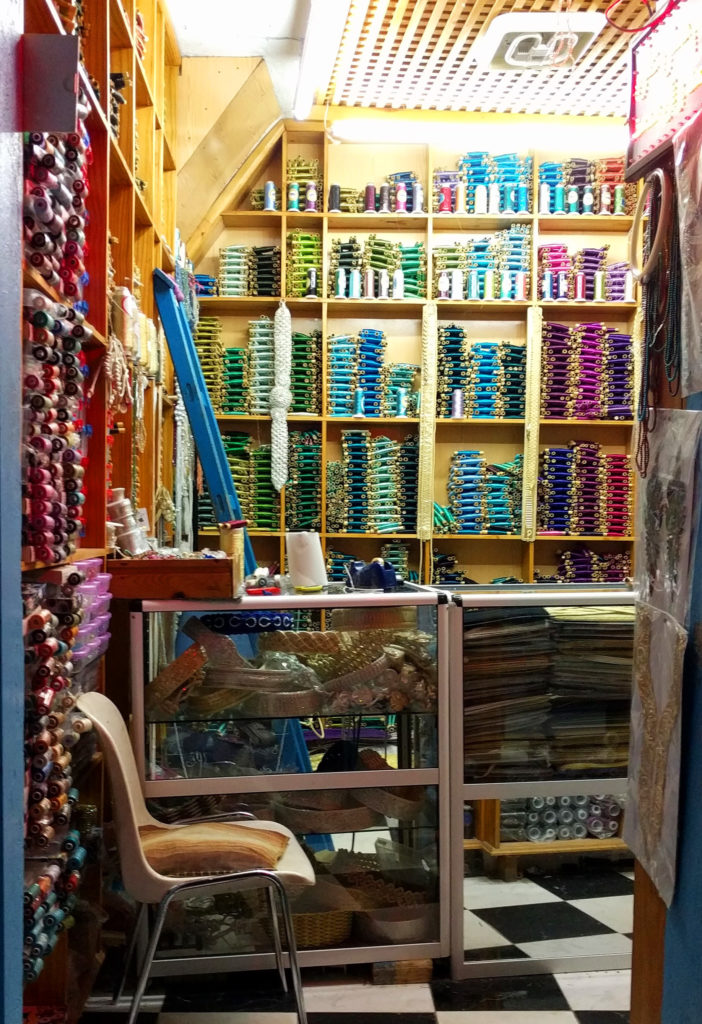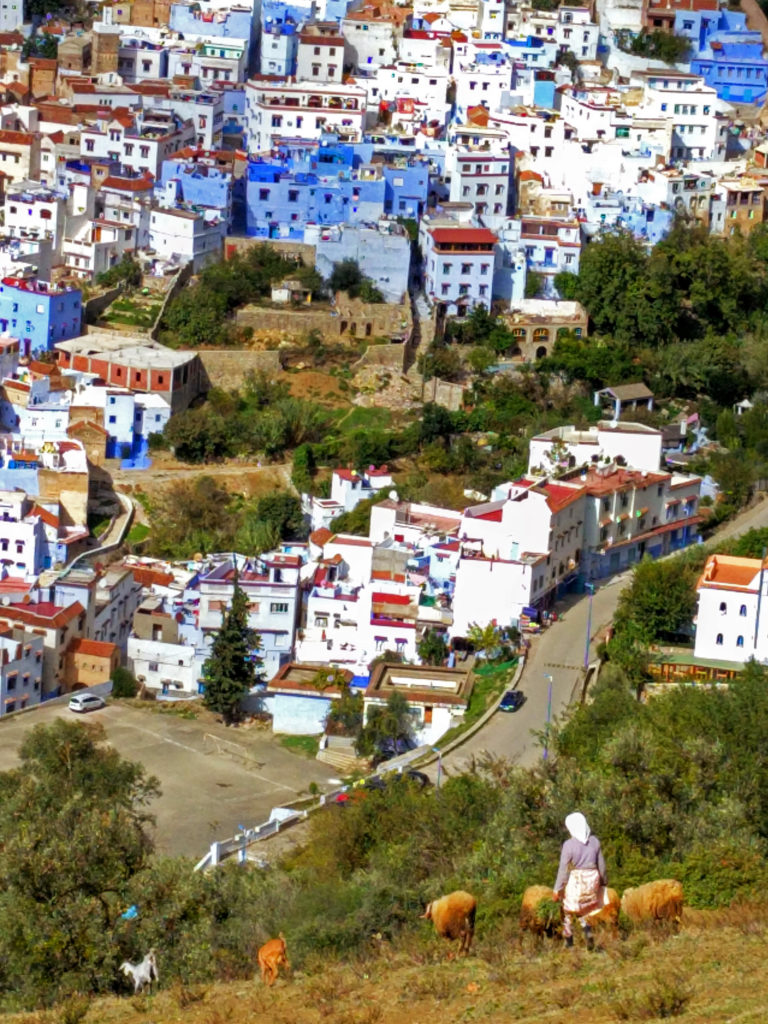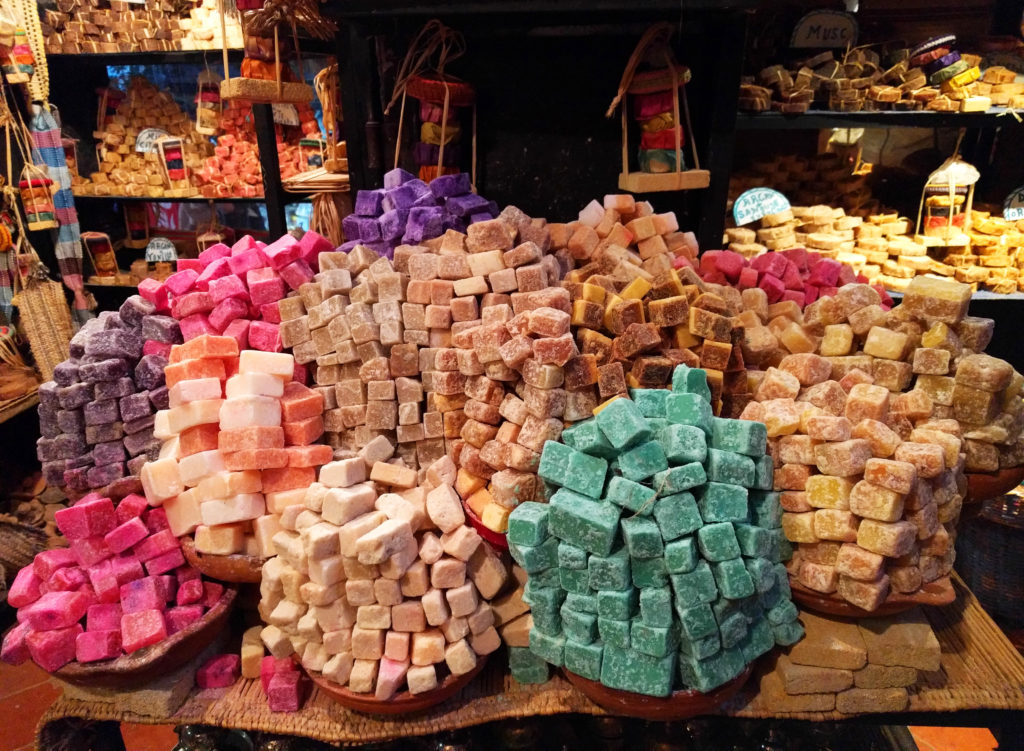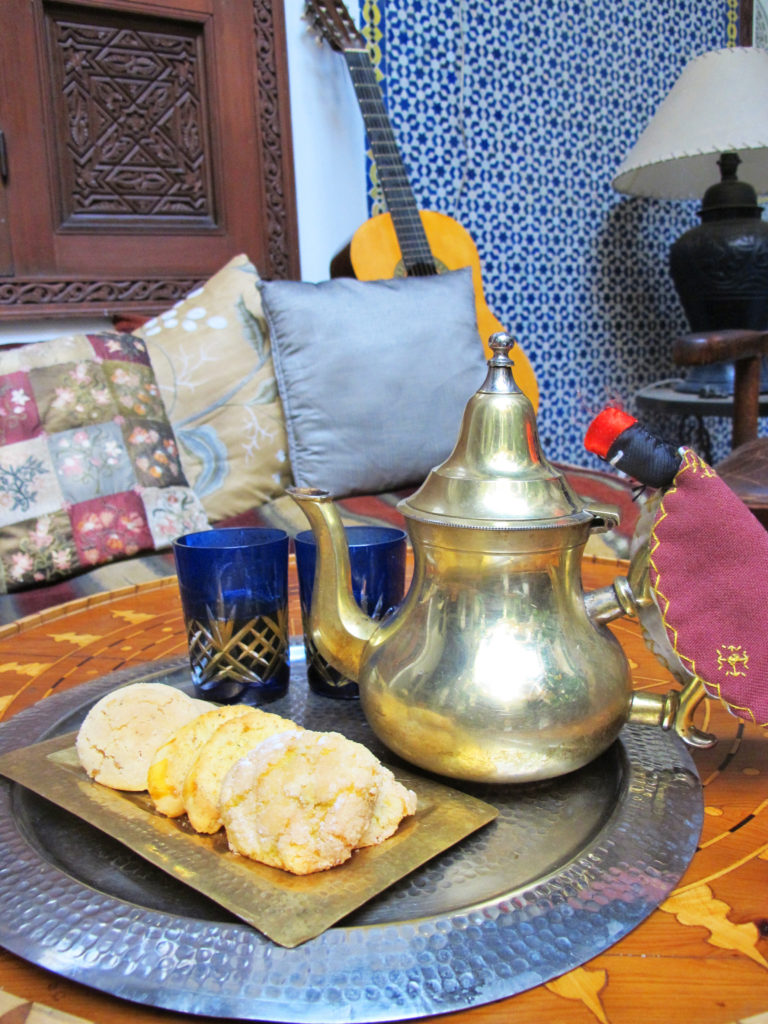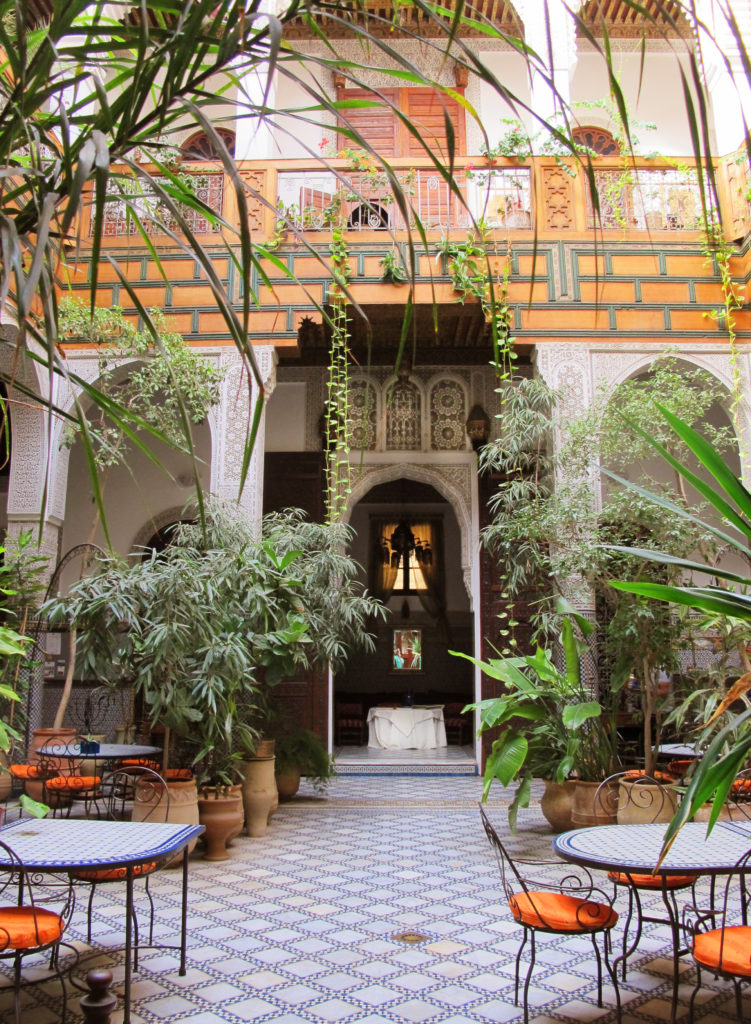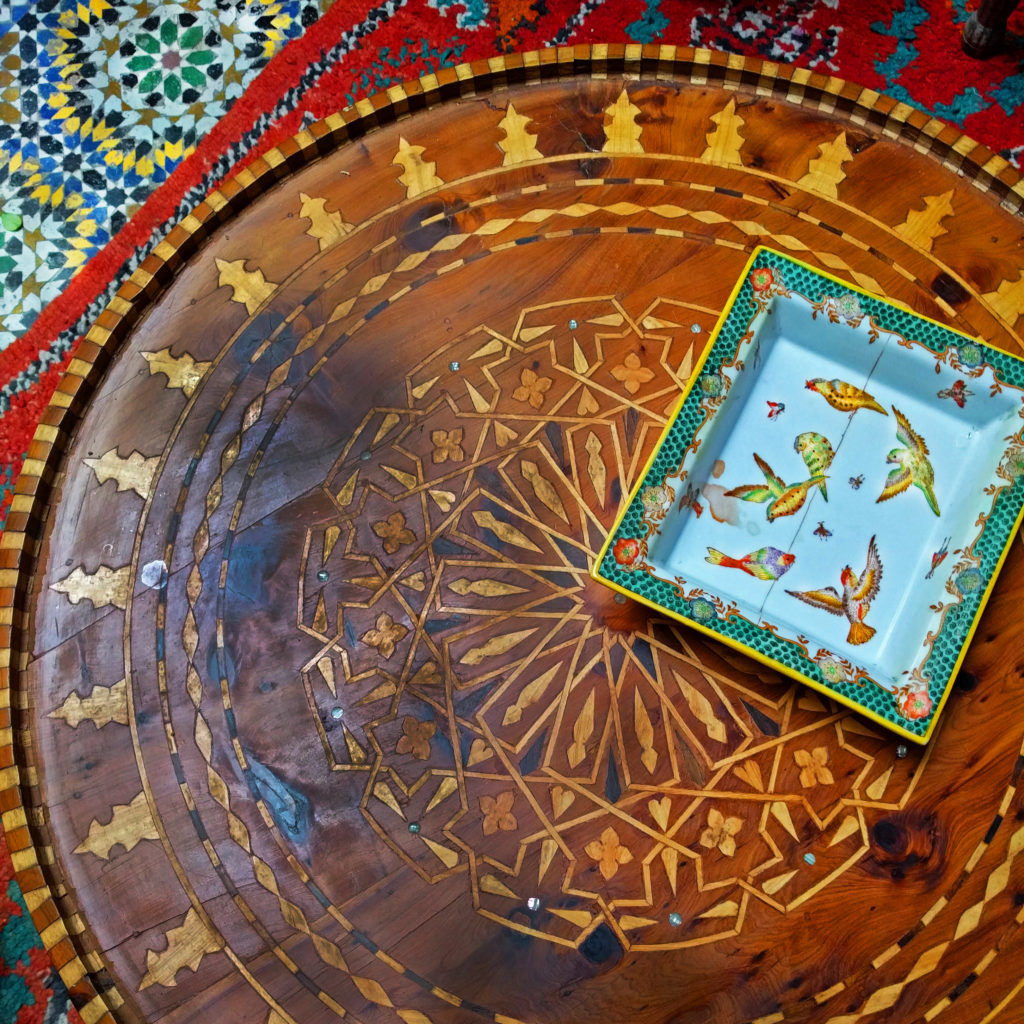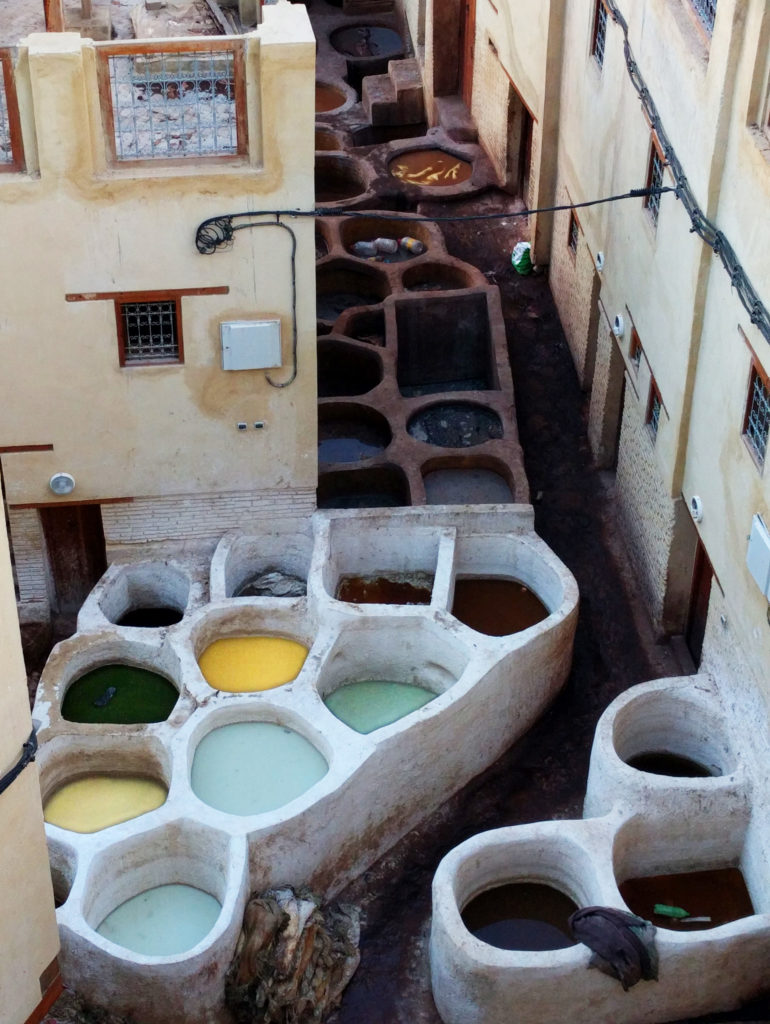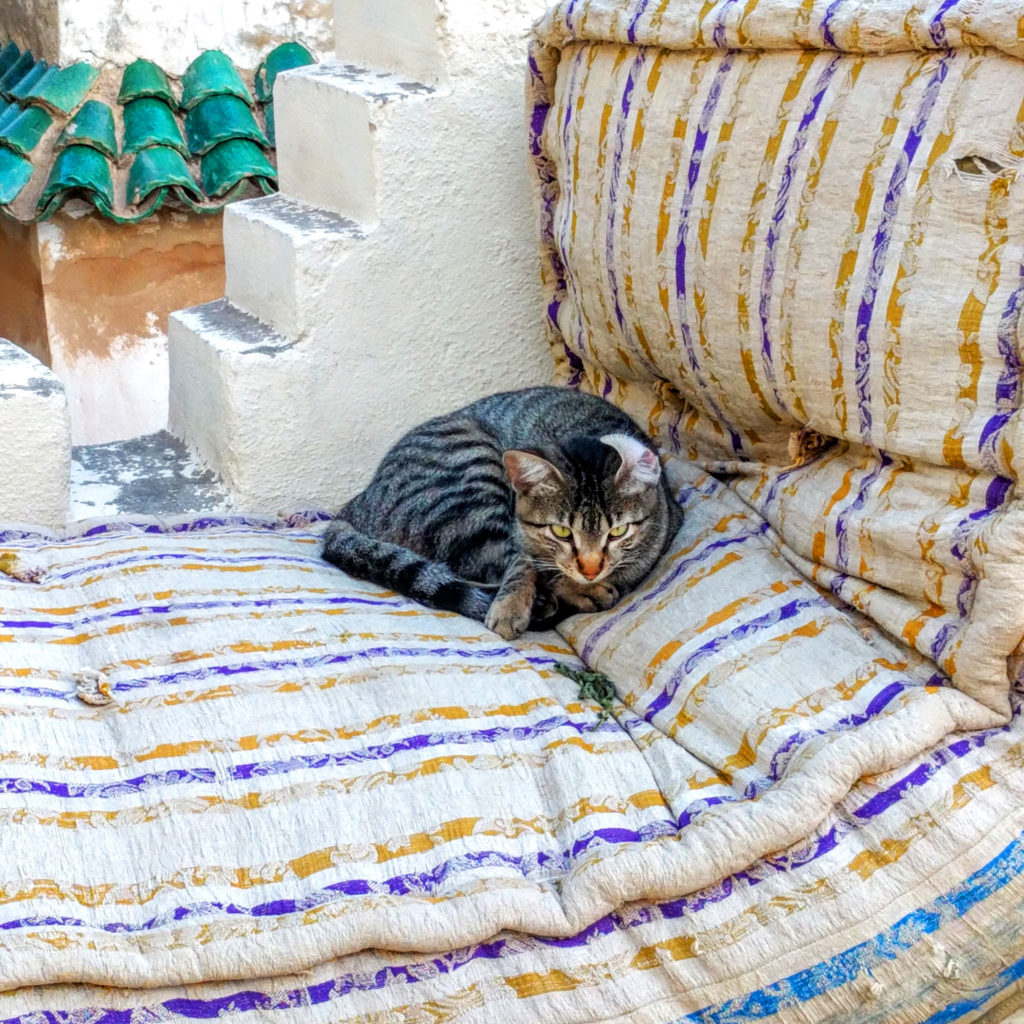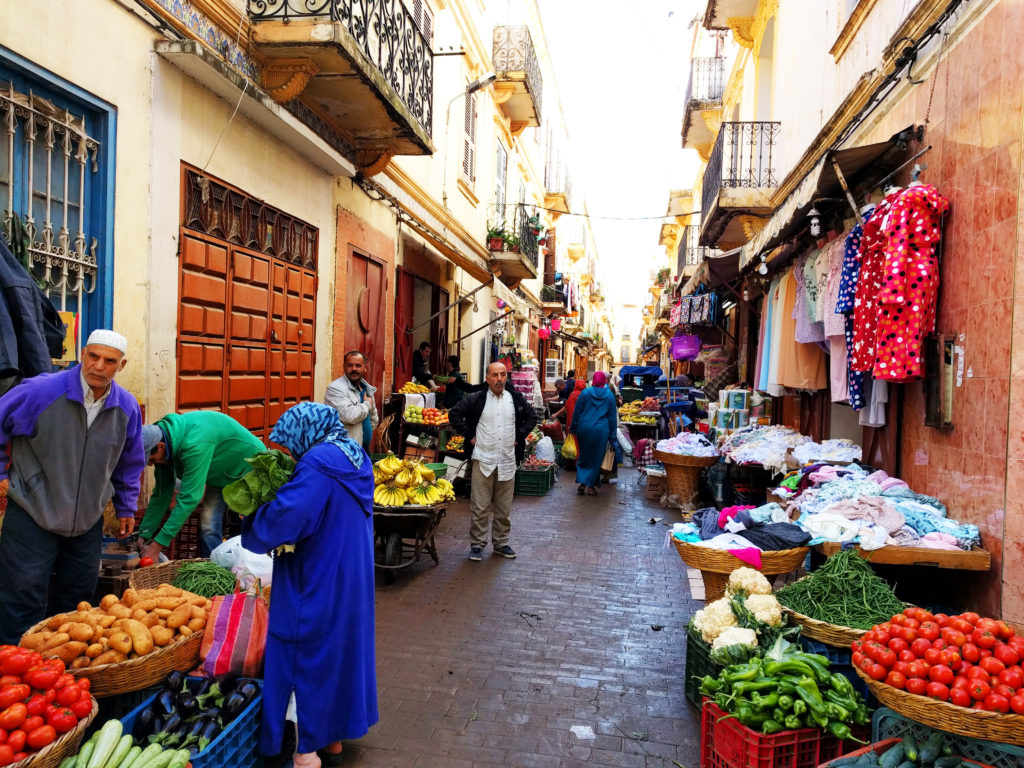 See what I mean? And we haven't even gotten to the desert yet, which has a stunning beauty completely unlike anything else I've ever seen in my life.
Go. Go now.
Practical Travel Tips:
If you do go, be aware that you will likely stand out as a tourist and be targeted frequently by touts (as is the case with any developing country). Simply be polite but firm, and keep conversation to a minimum in order to get rid of anyone trying to bring you to their cousin's shop/restaurant/hostel, or offering to act as your tour guide/driver.
Petit taxis are cheap and the meters are fair. (There are also grande taxis which I believe are more expensive, but I never had the occasion to take one.) When you exit a train station, push past all of the touts and gypsy taxi drivers who will be vying for your attention, and hail a regular metered taxi instead. The difference in cost can be 5-fold. Sometimes taxis will also pick up multiple passengers, so feel free to flag down taxis with someone already inside. If they pull over, tell the driver your destination and he'll decide if it's on the way and he wants to take you. Be sure to negotiate a flat fare before getting in.
Though French is an official language (a holdover from Morocco's colonial days)and used in lots of signage, Arabic really is the common language here. French is taught in schools and speaking proper French is considered a marker of good education and high society (unless you are from another former French colony in Africa, like Senegal, at which point you're subject to more discrimination, not less). For the most part, I found that taxi drivers and street vendors spoke limited French (but enough to get through basic transactions), but at higher end restaurants and hotels, people spoke great French AND English. In the northern part of the country (Tangiers), Spanish is much more prevalent, and if you are somewhere between the north and the middle of the country (Chefchaouen), people speak bits of all three languages.
Royal Air Maroc offers direct flights from JFK to Casablanca, and the flight time is only 6.5 hours or so. Their 787 Dreamliner jets weren't fancy (in-flight movies were on the older side), but everything was clean and functional, and the crew got the job done. No complaints there.
Sample 9-Day Itinerary:
We really wanted to see Chefchaouen, a small town in the Rif Mountains known for its blue-walled medina. So in order to do that, this is an itinerary that sticks mostly to the northern half of the country, bypassing Marrakesh. However, I was quite happy with my experience in Fes, and I don't think going to another big city would have added much to the trip. You'll also notice that there are only two days in which there is no intercity travel. That is because I am a shark—I mean—I never stop moving, but you can certainly build in longer stops if you prefer. One of the great things about Morocco is that you can make many of your travel decisions on the fly after you arrive, since it's easy to get same-day train/bus tickets, and prices and availability are still very good.
Day 1: Arrive in Casablanca at 7 am after a red-eye flight, immediately take the train for Fes (5 hours)
Day 2: Fes medina, ville nouvelle
Day 3: Private driver to Merzouga and the Erg Chebbi dunes (8.5 hours), camel trek to desert camp for overnight
Day 4: Sunrise camel trek, drive to Fes, returning by dinner time
Day 5: Train to Tangiers (5 hours)
Day 6: See the Tangiers Kasbah museum, depart for Chefchaouen on the Nejme Chamal bus (3 hours)
Day 7: Chefchaouen medina, hike to the Spanish mosque
Day 8: Depart for Casablanca on the CTM bus (6 hours), see the Hassan II mosque
Day 9: Depart for NYC at 3 pm
Happy travels!