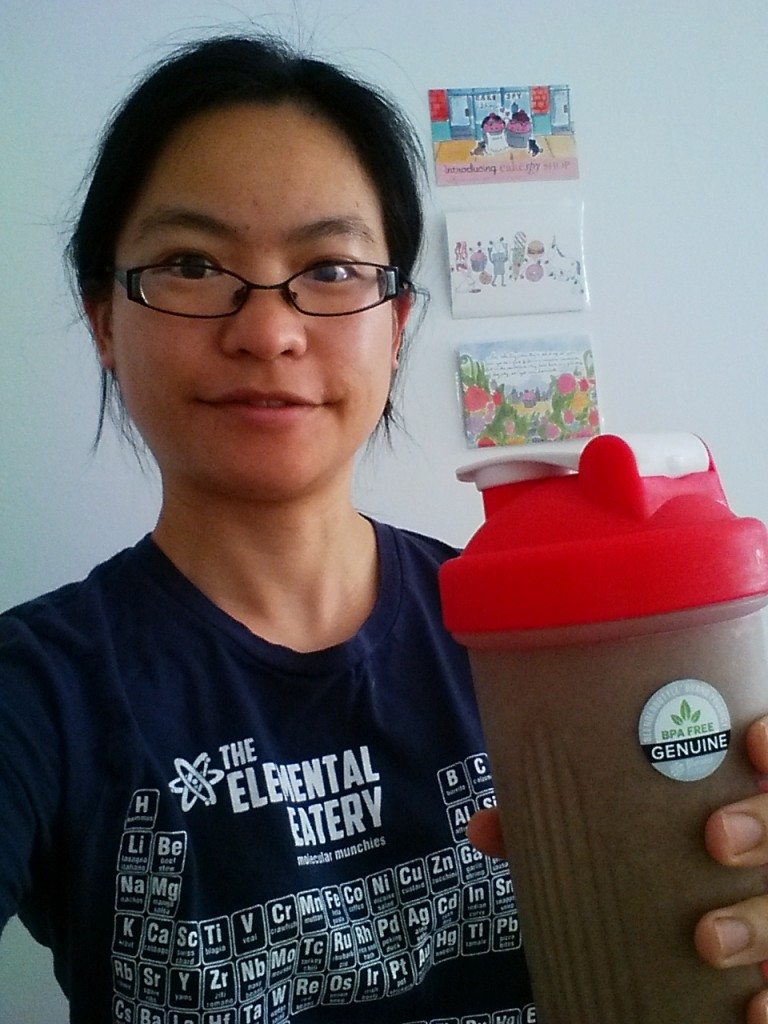 One day and three meals into Soylent week and I have to say it's been awesome.
Last night, I made a week-long batch of Soylent. For 21 or so meals, my food will come from this container. It's a little weird for me to eat shelf-stable food (aside from the milk), and probably the first time I've "cooked" a meal that's intentionally not seasonal.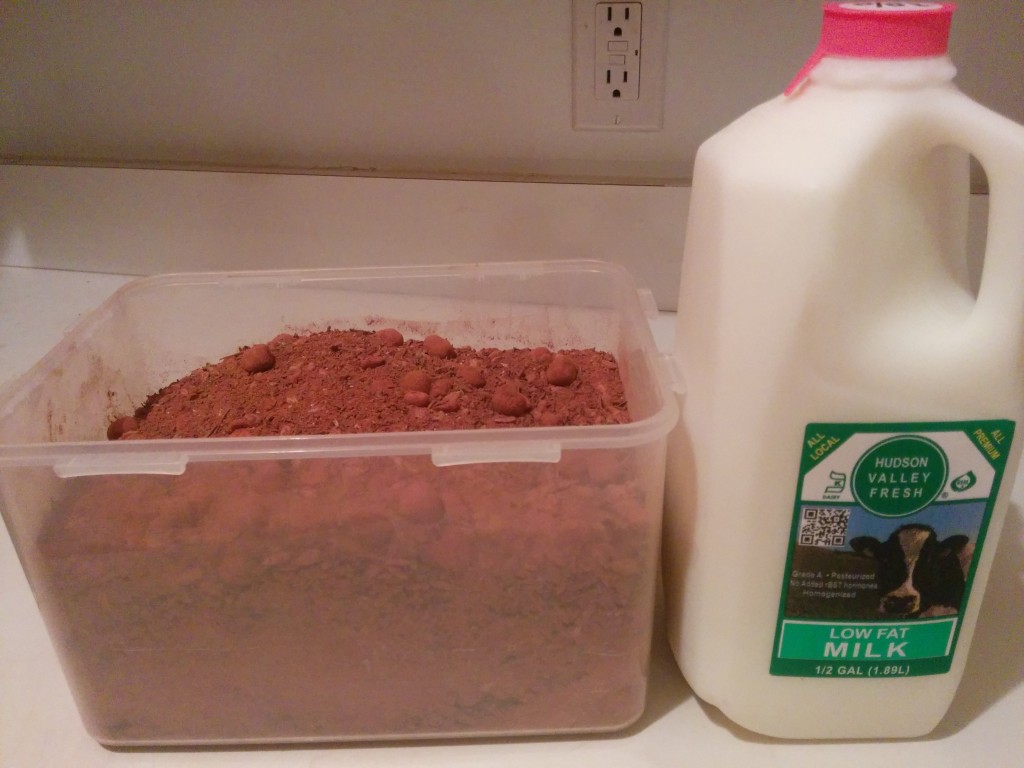 Am I tired of drinking Soylent yet? The minty chocolate taste of Soylent isn't my favorite, but neither do I hate it. More importantly, it tastes like:
20 extra minutes of sleep in the morning, or 20 minutes to learn Spanish
Multitasking through lunch because I can drink my lunch at my desk. I know, this sounds sad and I don't usually work through lunch, but today I had things I wanted to work on continuously.
Cranking out 3,000 words tonight for a proposal due tomorrow that I wouldn't have been able to write if I'd needed to cook dinner
My biggest challenge so far is to make sure I don't squander the extra time I have by just sitting on the Internet and staring at cat photos.
All right, on to the juicy stuff. I'm definitely pooping more often but it's nothing crazy (twice/day vs once) and while there is some extra gas, it's silent and NOT deadly, and is easily remedied by simply going to the bathroom (see previous clause).
Did I mention extra sleep? After getting 4 hours of sleep on Saturday night and feeling like shit the next day at work, I'm going to bed before midnight tonight for the first time in days. That is definitely a win in my book.