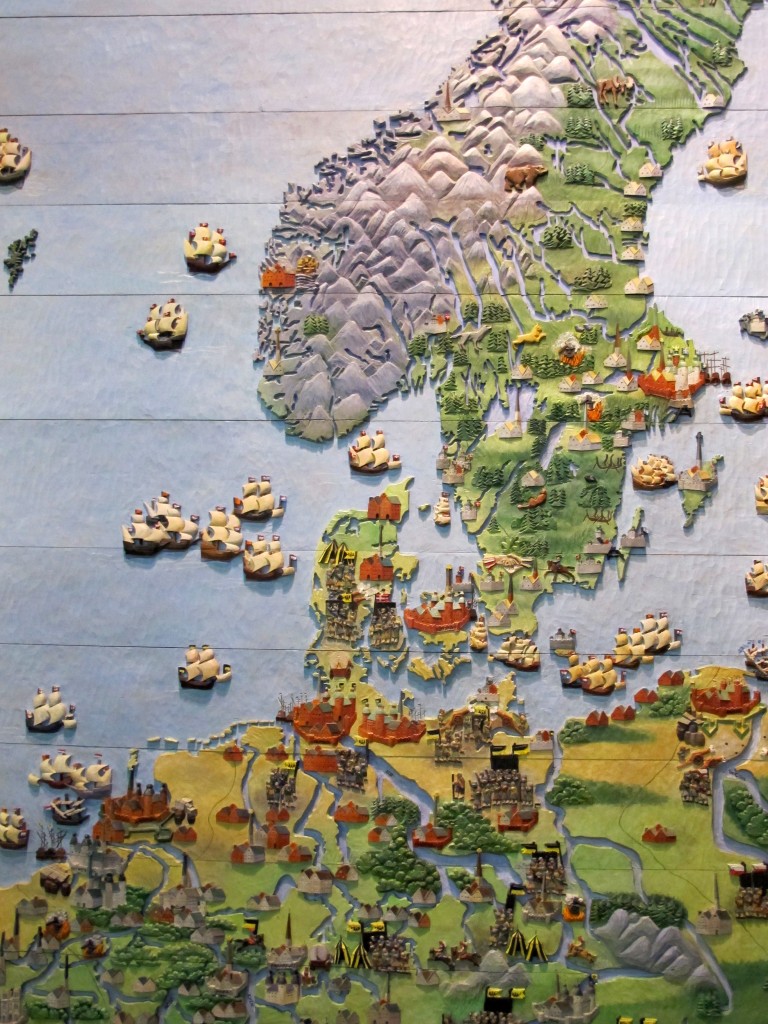 Here are some logistical tips and tricks if you'd like to travel to Stockholm or elsewhere in Sweden in the near future:
Flight: Norwegian Air is offering low cost fares from New York (JFK) to Stockholm and Oslo, with considerable deals in the winter and early spring. My round trip ticket was just €282 ($384), and if you book through their European site and purchase a ticket in euros using a credit card with no international fees, the ticket will be less expensive than if you purchase through the US site in dollars.
Norwegian Air is using Boeing 787 Dreamliner aircraft for their long-haul flights to Scandinavia and Bangkok. These planes travel on very tight schedules and have been plagued with engineering issues, as is evidenced by Google's auto-complete "norwegian air 787 problems." Luckily, both of my flights took off on time.
The airplane features a number of weight and fuel sustainability advances, but the jewel for passengers is undoubtedly the world's first Android-based in-flight entertainment system, which uses touchscreens to allow passengers to choose movies, order food, control their reading lights, call flight attendants, etc. I was also impressed by the 3D map, which provided an incredible amount of detail on our flight path and destination cities. I was able to zoom in to see my block in New York.
While Norwegian Air has technological bells and whistles, it lacks the usual international flight amenities. Meals must be ordered ahead of time (around $30), blankets are $5, headphones are $3, and low-fare customers must pay to check baggage. You are allowed one small personal item and one 50 x 40 x 23 cm bag under 10 kg for free. So, don't count on that free glass of wine on this flight. I simply bought sandwiches at the airport before hopping on my flights and judging from the appearance of the food I saw across the aisle, I'd say that brown-bagging is definitely the way to go.
Oh, and if you are traveling to Scandinavia hoping to see the Northern Lights, the 787 Dreamliner provides a psychedelic light show overhead.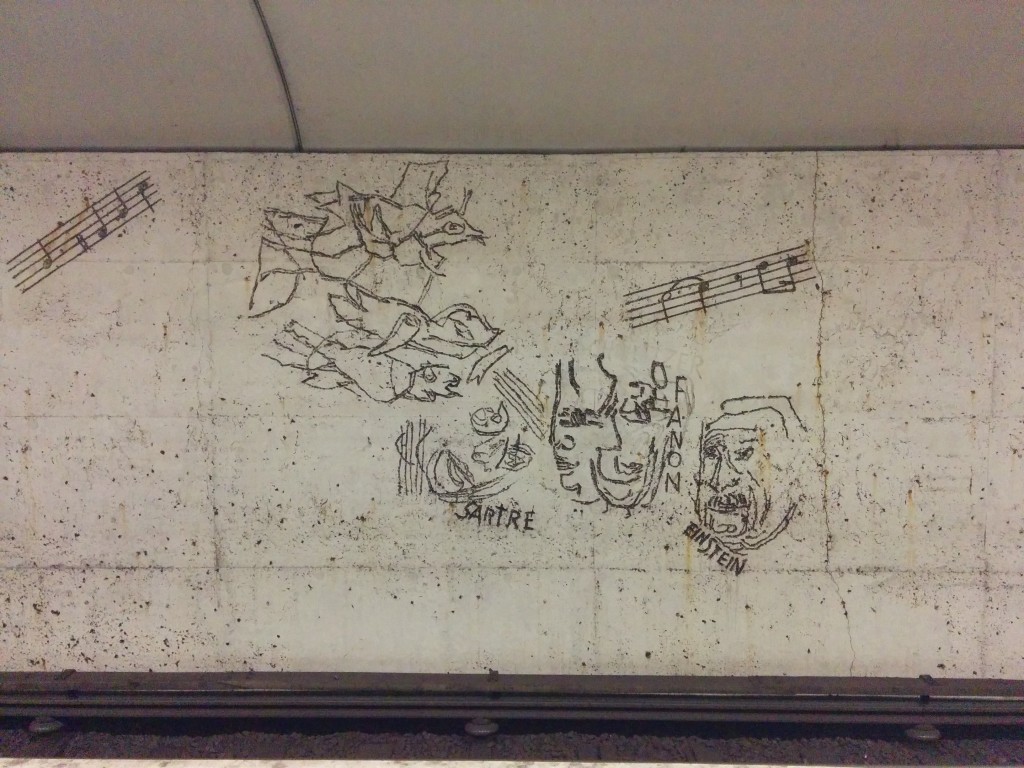 Transportation:
To get from Arlanda airport to Stockholm center (Cityterminalen): The most economical way is to take the Flygbussarna bus, which costs 220 SEK ($34) roundtrip if you purchase in advance online. The trip is about 45 minutes long, depending on traffic, and the bus leaves every 10-15 minutes from stops in front of the airport terminals 2, 4 and 5. There is free wifi on board, a godsend immediately after you land in a foreign country.
The subway (Tunnelbana or T-bana) and bus system requires a SL Access card (20 SEK/$3). You can also get passes for 24 hours (115 SEK) or 72 hours (230 SEK). Travel is classified in 3 zones (A, B, C) and you can get single use tickets without using the access card but they're more expensive. The passes are also good for use on the ferry from Slussen to Djurgården (where the Vasa Museum and Skansen are located).
Subway stations in Stockholm are clean, quiet and organized. Homeless panhandlers are discreet compared to New York's cacophonous buskers and odoriferous bums. I was amused to see that what first appeared to be graffiti was actually a mural with etchings of Einstein, Fanon and Sartre. Sweden, you pretentious hoodlums.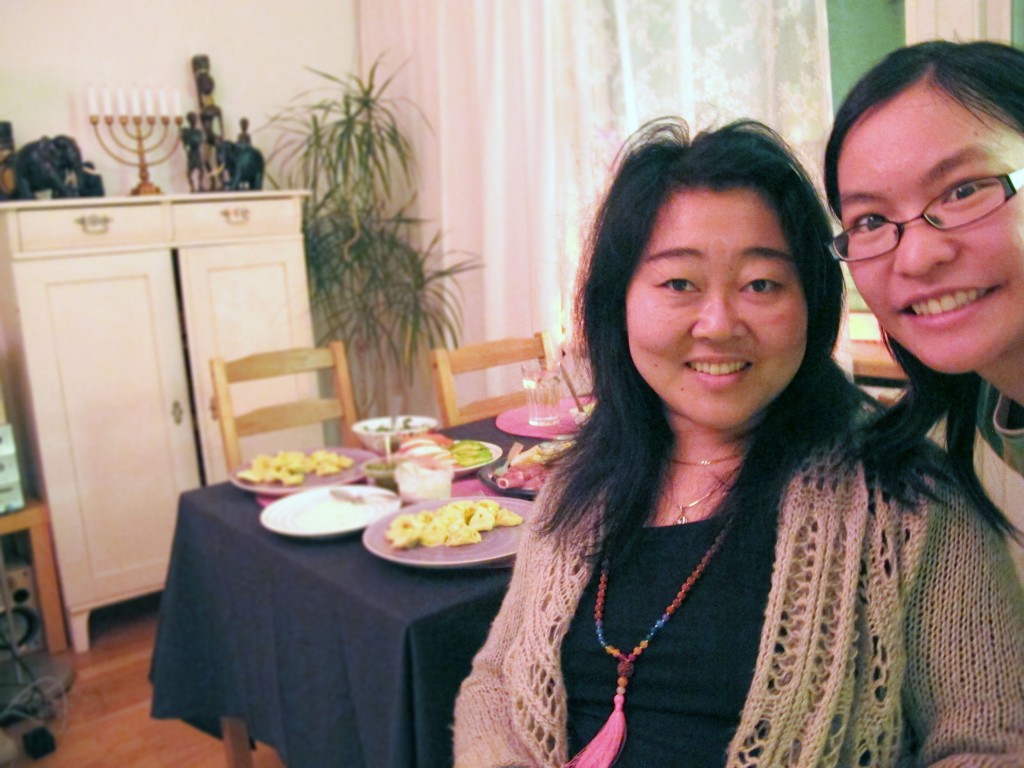 Lodging: I used Airbnb and found a lovely room in the Sofo neighborhood, just 4 stops away from Stockholm Central Station. My host was super friendly and welcoming. We ended up cooking dinner together on the second night and having a long chat about India, Detroit and how the rent is too damn high in New York and Stockholm. The average room on Airbnb is about $70+ though you can find rooms for less depending on your parameters. The going rate for hostels in Stockholm is about $40+ per night, and hotel rooms are about $100+.
Cell Service: My original plan was to get a data-only SIM card from Phone House, which is a mobile store located near Stockholm Central Station (note this is NOT Cityterminalen, which is the bus terminal). Unfortunately, I couldn't find Phone House anywhere near the station. I'd heard that you could get SIM cards from 7-11, Pressbyrån and other convenience stores, but all of these were filled with long lines and harried clerks and I didn't feel comfortable trying my luck there. Plus, I needed a micro SIM card, not a regular sized one, and after consulting a few electronics stores, it was clear that a data-only micro SIM would require some sleuthing.
At this point, I was running late to meet my Airbnb host, so I headed off to Sofo. Lo and behold, there was a Phone House down the street from the Medborgarplatsen station. I went in and was able to get a micro SIM with 1 GB of data for 1 month from Tre (99 SEK/$15). This actually came as a package with a USB HSPA+ stick, so now I have that on hand in case I ever need internet for my laptop.
I later discovered that Phone House is located one floor below the main floor at Stockholm Central Station. Ah well!
Electricity: Sweden uses 50 hz/220-240 volts, with the European standard socket of 2 round plugs. You'll need an adapter but your laptop and phone chargers most likely will work on this voltage and frequency (read the fine print on the back). Leave your hair dryer at home.
Walking Tour: Due to time constraints, I didn't have a chance to do this but Free Tour Stockholm offers free walking tours of the city center (10 am) and Gamla Stan (4 pm). Given that most businesses seem to close at 4 pm on weekends, and many are closed on Sundays and Mondays, these tours could be a good way to fill your time when shopping is not an option.
Welcome to Stockholm!